Meet Anna & Gital: Outliers Who Paved the Way For Me (And For You, Too)
Mar 14, 2023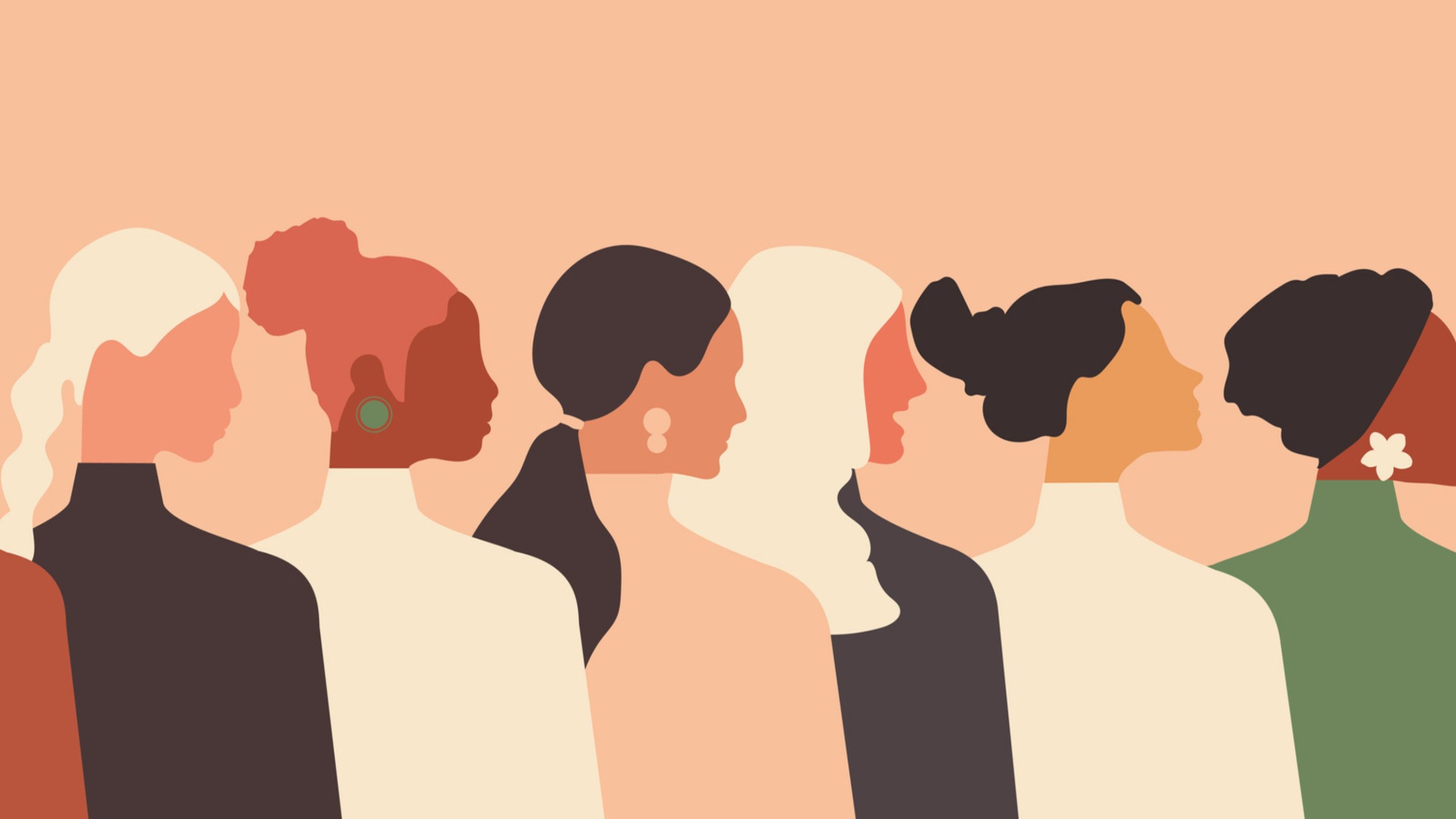 Long ago, two strong women laid the groundwork for me to be ahead of my time.
Our deep connection spanned the generations as I carried on their legacy — without even knowing it.
In honor of Women's History Month, I'm proudly celebrating two independent women who pursued their dreams…
Who knew that motherhood was a choice — and exercised their right to remain childfree.
Each generation of women depends on and requires there to be outliers to come before us.
In 1879 in the city of Mohyliv-Podilskyi on the banks of the Dniester River, Anna Davidman, the oldest of six, was born to my great-grandparents Rabbi Israel & Chai Davidman.
Anna always knew she wanted an education, a path many poor, Jewish girls didn't consider at the time. She managed to graduate high school through home study, paving the way for her younger siblings — especially my great-aunt Gital, born many years later.
After a brief marriage in accordance with Jewish tradition, Anna left her husband and immigrated to the United States to pursue her dream of becoming a doctor.
After years of hard work, this dream became a reality when Anna Davidman became Dr. Anna Davidman — in her late 30's, she was the oldest student in her graduating class.
Gital, inspired by her older sister Anna's perseverance, immigrated to the U.S. as well, along with her mother and her siblings. She went on to pursue her education with the dream of becoming a bacteriologist.
In yet another trailblazing choice for their time, both women remained childfree by choice.
I began my work as a motherhood clarity mentor long before I was aware of my lineage. However, knowing that these two nineteenth-century women understood that having and raising children was a choice, not a requirement, inspires me and illuminates my work to this day.
As a mentor to women who want help deciding which path is right for them — becoming a parent, or remaining childfree — I see every day how both paths are noble, wonderfully rewarding, and challenging. Both paths can lead to beautifully satisfying lives. Choosing not to become a parent does not preclude your life satisfaction, while becoming a parent does not guarantee it.
And, even though I've been helping women make these decisions for more than 30 years, pronatalism still has a stronghold on women.
Women still live under these oppressive pressures and many believe that:
They are supposed to want children without thought.
They are supposed to want and have children even if they don't want to.
They should feel bad if they choose a childfree life.
They should not be in conflict about this choice and if they are there is something fundamentally wrong with them.
I also never forget the women who longed to become mothers but did not get to live their dream, through no fault of their own. This society also puts pressure on these women, compounding their existing grief by causing them to feel broken and less than.
Finally, I'll never tire of telling women there is nothing wrong with them if they don't know what they want when it comes to the life-changing decision — to be or not to be a parent.
I look forward to the day when all children are raised knowing that one day they will get to decide if they want to be parents or not. They will know it's an option not an assumption.
I look forward to the day when society begins to value choice and what is right for each person.
Parenthood or motherhood is the ultimate personal decision.
I feel so fortunate that I choose the path of being a motherhood clarity mentor. Maybe it chose me. The amount of joy and exhilaration I experience through helping women gain clarity about what they want for themselves is irreplaceable.
This month and all year long, let's celebrate the women who came before us. Together we can carry on their legacy that gives women the permission to choose parenthood or a childfree life with freedom and pride!